Fitstop Welcomes World-Renowned Strength and Conditioning Coach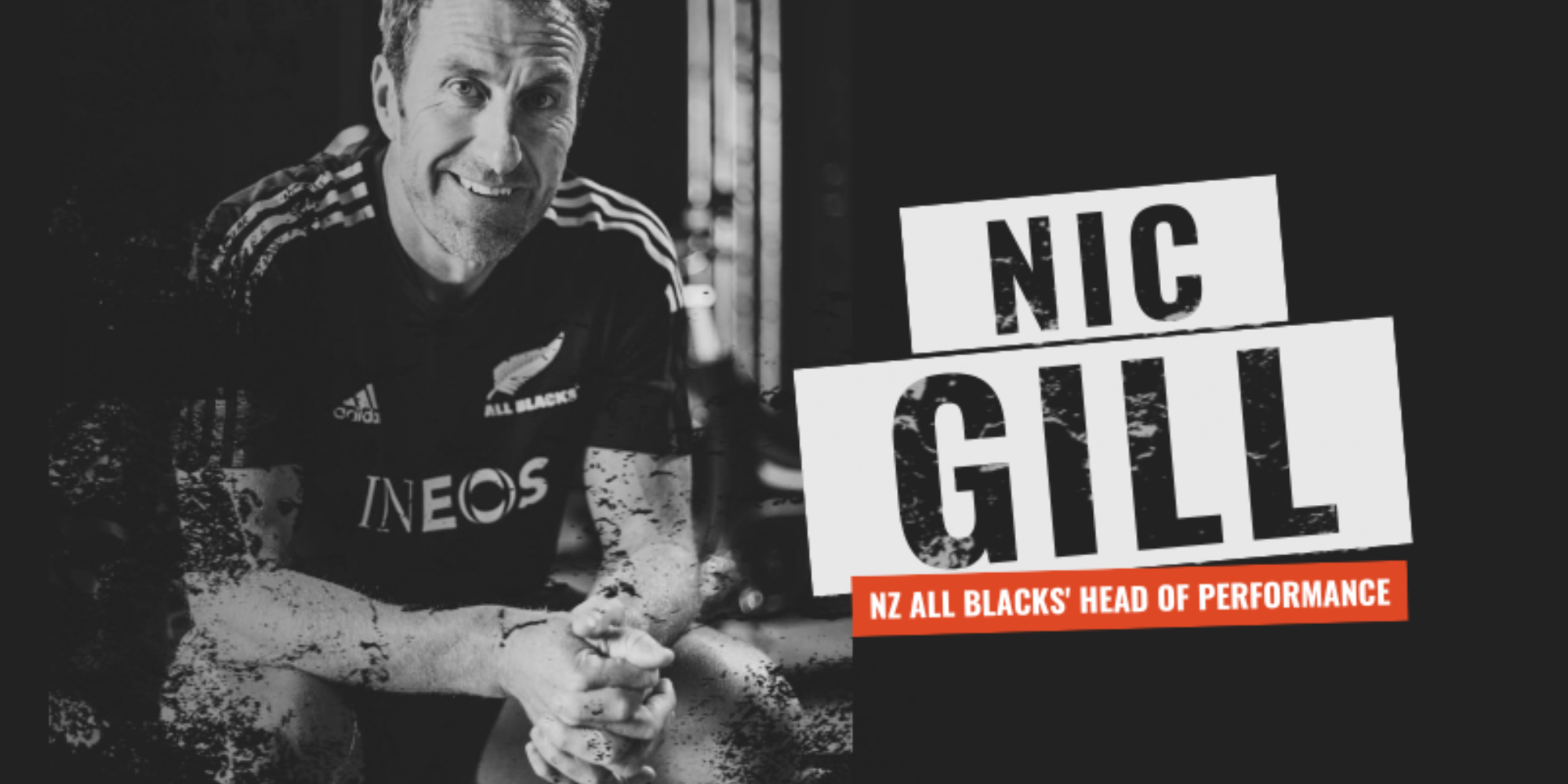 We're incredibly excited to announce that New Zealand All Blacks' Head of Performance, Dr Nicholas Gill, will join Fitstop's Performance Advisory Panel. Gill has played an integral role in the All Blacks' success over the past 15 years, overseeing the physical development and preparation of the multiple world champion athletes.
This comes alongside the announcement of our Fitstop Performance Advisory Panel, which is strategically designed to enhance the member experience, product innovation and upskill our network of over 500 trainers.

As a leading expert in the world of elite strength and conditioning, Gill will work with our product team and assist them in the continued delivery of a highly effective fitness programme, supported by Gill's knowledge of sport science, strength and conditioning and years of practical experience.

It's thanks to former All-Black player, and our Fitstop New Plymouth owner, Brendon Leonard that Gill first came across our athlete inspired Fitstop methodology.


"I was surprised at the similarities between Fitstop, and how I would programme for a professional athlete. Of course, both programs have the shared elements of team training and functional strength, but it's especially great to see the shared emphasis on delivering an engaging and educational program - something I haven't seen delivered at their scale before," said Gill.
"Fitstop's training methodology makes it different to many other group-fitness styles and is largely what made me interested in working with their product team. I am a big fan of ensuring sessions have purpose, are enjoyable and educational - as this is what empowers performance - and this is absolutely mirrored in Fitstop's programming."
"I'm looking forward to working with the Fitstop team and contributing to their mission to inspire communities to move more to live more."
The Fitstop Performance Panel is comprised of elite strength and conditioning coaches, exercise scientists and sports scientists, all who have years of experience working with elite-level athletes. Although it's their passion for impacting lives through movement that brings them to Fitstop, with the opportunity to help over 22,000+ people across Australia, New Zealand, Singapore and the USA move better and live better every day.
"At Fitstop we're constantly looking for ways to improve the member experience and make it 1% better every day," said Pete Hull, Founder and Managing Director of Fitstop.
"Whether that's finding ways to enhance the programming in locations, provide more insights into their fitness and health through our technology, or upskill our Fitstop trainers to ensure every session is being delivered to its highest level. Having Nic on board will provide strategic input into how we can continue to develop all these areas, and ultimately help people move more and live more."
‍Hear more from Nic Gill
We're fortunate to learn from the expertise of Dr Nicholas Gill and can already see his impact in supporting Fitstop to reach that next level in a leading strength and conditioning functional group fitness offering.
‍If you'd like to learn more about Fitstop's state of play in franchising, make sure download your free information pack.
‍