Business Owner Spotlight - Fitstop Salisbury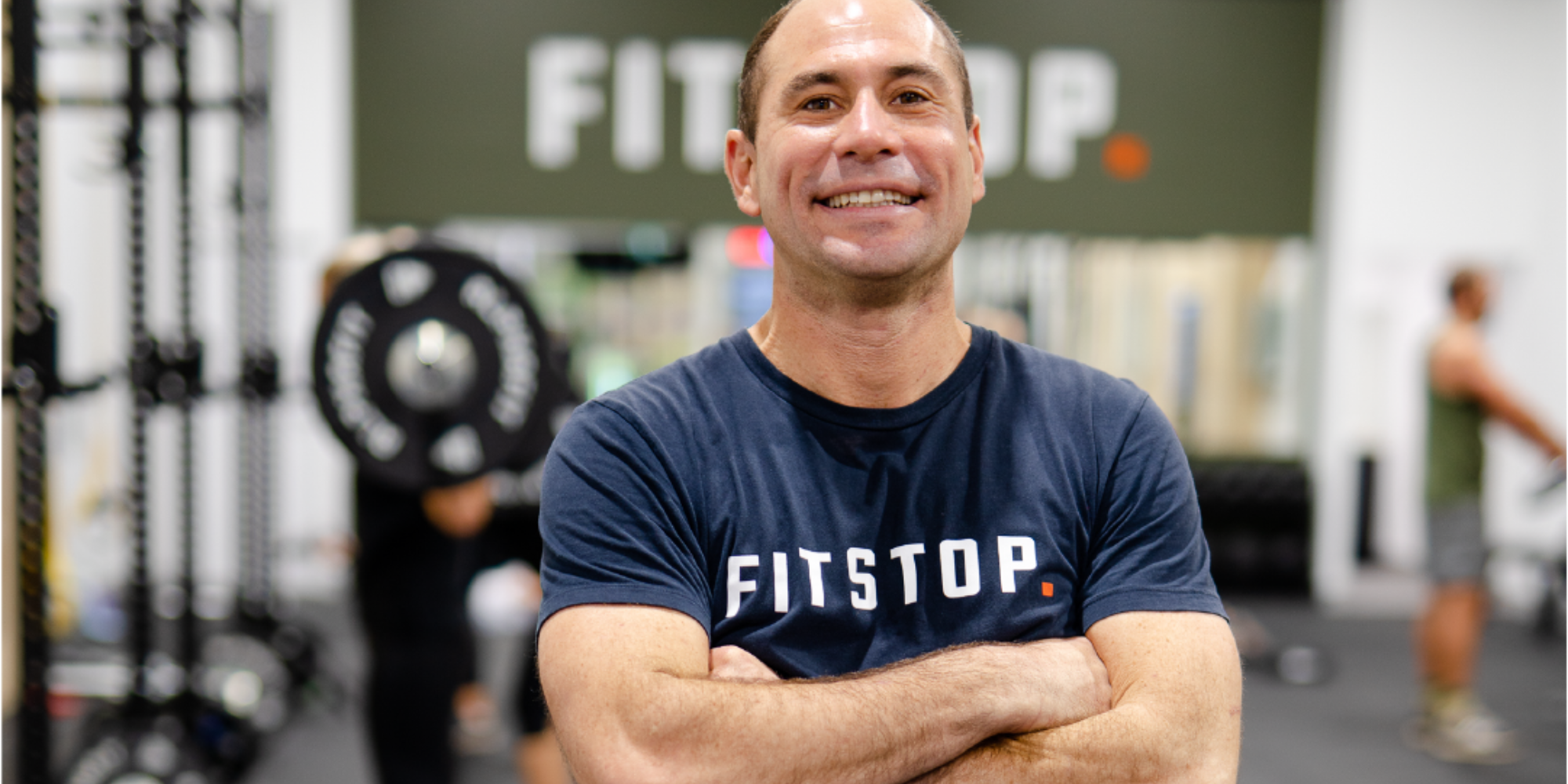 Open day - 6 June 2020
Location - Fitstop Salisbury, QLD
1. How did you come to learn about Fitstop?
A close friend referred me to Fitstop. I had been looking to return to the fitness industry for some time, and had just been waiting for the right opportunity. After joining Fitstop Newstead as a member and immersing myself in the brand I knew I had to enquire about owning my own!
2. What attracted you to the franchise business?
The overwhelming positive feedback I received from other Franchise Partners - After my initial inquiry I did my due diligence and trained at various other locations.  Everyone I spoke to loved what they did,  this coupled with the training style was a major selling point for myself. I am a strong believer that if you have a passion for the community feel, and style of the workouts, that you have a recipe for success.
3. What were you doing before Fitstop?
Prior to Fitstop I worked  in commercial property, whilst also owning a handful of 24/7 gym franchises. Owning 24/7 gyms was a great introduction to the fitness industry and my experience in property came in handy when I was considering my first Fitstop site. I have a firm belief that a successful gym starts first and foremost with a solid location.
4. Your location opened the day all QLD locations reopened post COVID-19; how did you have success marketing through COVID19 and opening with such a strong member number?
I attribute this success to being able to build genuine relationships with my members and really understanding their needs and what they are trying to achieve at Fitstop. I had great support from the Fitstop Head Office team during COVID-19, they went above and beyond assisting me through this time and navigated the way through all of the uncertainty. They were able to deliver strong brand and social media coverage through the lead up and I believe the clear marketing messages played a huge role in my success right from open day. I have continued to grow post open, I believe the workouts themselves are amazing and we have a great vibe, when members walk in they feel the energy.

‍
5. Does this overwhelming success meant that you are cash flow positive and were from opening?
I was overwhelmed with being cash flow positive from day one. This does not happen in business and to be able to do this in COVID-19 exceeded all of my expectations.
6. What do you contribute your success to?
I love my members and my community, I take pride in my location and take the time to engage with my members, listen and understand their needs. I do work hard and make sure that I am present in my location for my members. There are times where I do need to take a break and step back, Fitstop is great in that respect that you can take some time in the middle of the day for yourself to reset.


7. You have owned a fitness franchise before, how does your experience compare?
I have previously owned a 24/7 gym before, it was a great experience and gave me some knowledge about how to run a business. It was a completely different model and had very little community aspect, whereas Fitstop is all about the community and adding value to their lives. If you can form a great community, the numbers will follow.
8. What is the best thing about owning a Fitstop franchise?
Having the time to live your life on your terms and doing the thing I love most. Being able to workout with members each day and get to know them really lights me up.
9. What are your future goals?
I am already having talks about my next location. My goal is to own 5+ Fitstops; with the right team, I know I can make this dream my reality. I would also be open to an overseas location when the timing aligns with Head Office ventures.
‍
10. What advice would you give to someone who wants to open a Fitstop?
I believe being in the right building with the right rental parameters are important for your success.
You will also need to be hands on as an owner or hire a Manager who is really passionate about members experience. Your team is so critical to your overall success, so make sure you build a solid team from day one.

The first month is really important as an owner; you will be getting to know your member, your team, learning how to take sessions. You will need to learn how to make the transition from working in the business, to working on the business for growth. Once you find the balance of working in the business versus working on the business you will see your Fitstop really take off.
‍
To find out how you can make owning your own Fitstop a reality, head to fitstop.com/franchise to download our free Info Pack today!
‍