Fitstop Airport West's Journey: Building Success from Day One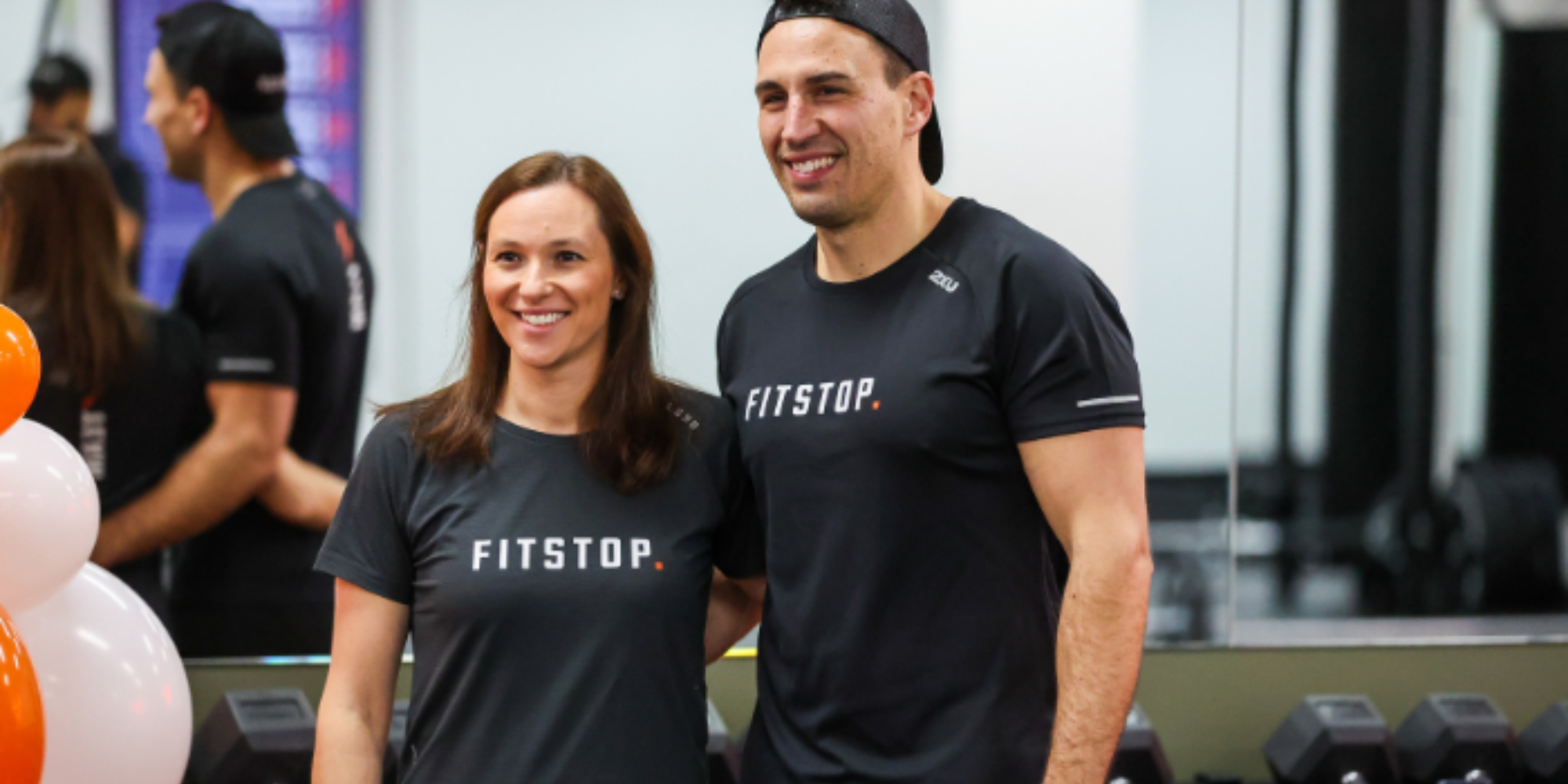 Embarking on any new business venture is no easy feat, but for Airport West Owners Tristan and Yvette, they claim their experience has been nothing short of extraordinary thanks to Fitstop's strong systems and processes.
From their first Fitstop session as members to their highight Open Day on June 10, 2023 with 150 members supporting them from day one, they've felt empowered and confident with Fitstop's support and guidance.
We had the opportunity to sit down with the Airport West owners to re-live their Fitstop experience and share the invaluable learnings and successes they had in their journey to opening.
FITSTOP AIRPORT WEST'S FRANCHISE SUCCESS
A Dedicated Line of Support
Every step of the way, we were accompanied by a dedicated "line manager." Never were we left to second-guess ourselves or navigate the challenges alone. The presence of our line managers ensured we received the assistance and guidance needed to overcome any obstacles that came our way.
Securing the Perfect Location
In September 2022, we began our Fitstop journey and were introduced to the sales team, whose expertise helped us secure the ideal territory tailored to our needs as a young family. Their support played a crucial role in finding a space that aligned perfectly with our vision.
Negotiating Success
Once our territory in Airport West was secured, we transitioned to working with the leasing team. Nick's exceptional negotiation skills were instrumental in securing the best rent and contribution from Westfield. For two months, we constantly communicated, exchanging messages and refining negotiations. Nick's commitment and tireless effort ensured a successful outcome, extending far beyond traditional working hours.
Simplified Building Process
With lease terms agreed upon, our journey continued with the building manager Nicole, who expertly managed the construction phase. Nicole provided us with valuable contacts for signage, flooring, and equipment, making the process remarkably smooth. She diligently coordinated with these companies, ensuring everything stayed on track for our highly anticipated open day.
Building Community Awareness
During the building process, we recognized the importance of establishing community awareness early on. Approximately 10 to 12 weeks prior to our opening, we initiated sales education and social media campaigns. Dani, our dedicated contact, organised weekly meetings to ensure all leads were followed up on and helped us onboard our OG Members, ensuring a positive cash flow from the start.
Technology and Programs to successfully scale a business
The Fitstop programs we got access to are pivotal to early success in business. For instance, Digital Stack, which included pre-loaded images, designs and copy for opening assets, proved to be invaluable. I have no doubt this is the reason why we opened so strongly at 150-members.
Empowering Education through Fitstop Academy
Fitstop's commitment to our success extended beyond the initial stages. The Fitstop Academy became our hub for comprehensive education modules, where you have access to education modules from all things to do with tech, programming, operations, lead capture, lead nurturing etc. The academy enables you to understand everything you need to be able to run a successful Fitstop from Day one of operation.
The Final Touches and Perfect Opening
Three days prior to opening, Shae, an experienced HQ representative, travelled from Brisbane to Melbourne to run our team through the Fitstop backend, all things tech and education on certain exercises and how to deliver the perfect session! Shae was also there for our open day to assist with the perfect opening! Having an experienced HQ person in attendance gave my team and I the peace of mind that if something was to go wrong, Shae could assist us swiftly to get things back on track.

A Memorable Opening Day
We had the most incredible open day with nearly 100 members coming through the door on day one, eager to experience what Fitstop, and our unique community, had to offer.
We are truly thankful for the work from all the amazing team at HQ who are very passionate in helping Fitstop locations grow and dominate in this fitness market!
A Future of Growth and Expansion
We won't be stopping at just one Fitstop location! We will definitely grow and expand, and this comes down to the fact we have full faith in the process, brand and in Fitstop HQ!
Interested in Fitstop franchising?
We're proud to have so many incredible owners like Tristan and Yvette in our network who have changed both their members and own lives respectively.
If you'd like to find out more about the opportunity to own a Fitstop franchise, simply enter your details below to download our Free Information Pack and our team will be in touch with you.